In 1989, Johan bought an old Volvo F88 and converted it into a recovery truck. Employed to carry out many, long-distance (international) vehicle recoveries, it was later joined by a Scania T142, and the recovery business gradually expanded to become an internationally operating company, functioning as an emergency call centre for 11 insurance companies.
In 2015, due to his age, Johan van der Zand decided to transfer the recovery company to the BCU Group.
Under the management of Arno de Heus, this runs the entire company. Arno subsequently added many additional services, and the company relocated to Waardenburg, right next to the main Eindhoven-Amsterdam A2 motorway.
The activities of constructing recovery vehicles and developing the VDZ system continue in Buren.
The VDZ system, which Johan van der Zand, together with Ruud Erven and Jasper Wijnschenk, developed into a high-quality piece of equipment. The use of a VDZ system speeds up the recovery of a heavy goods vehicle. Ultimately, a top priority is the safety of the staff who work daily with a recovery vehicle on the motorway.
The VDZ system can be attached to the front chassis of virtually any truck and can be used to both lift and winch.
The VDZ company now exports the VDZ system all over the world, including to Australia, New Zealand and Japan.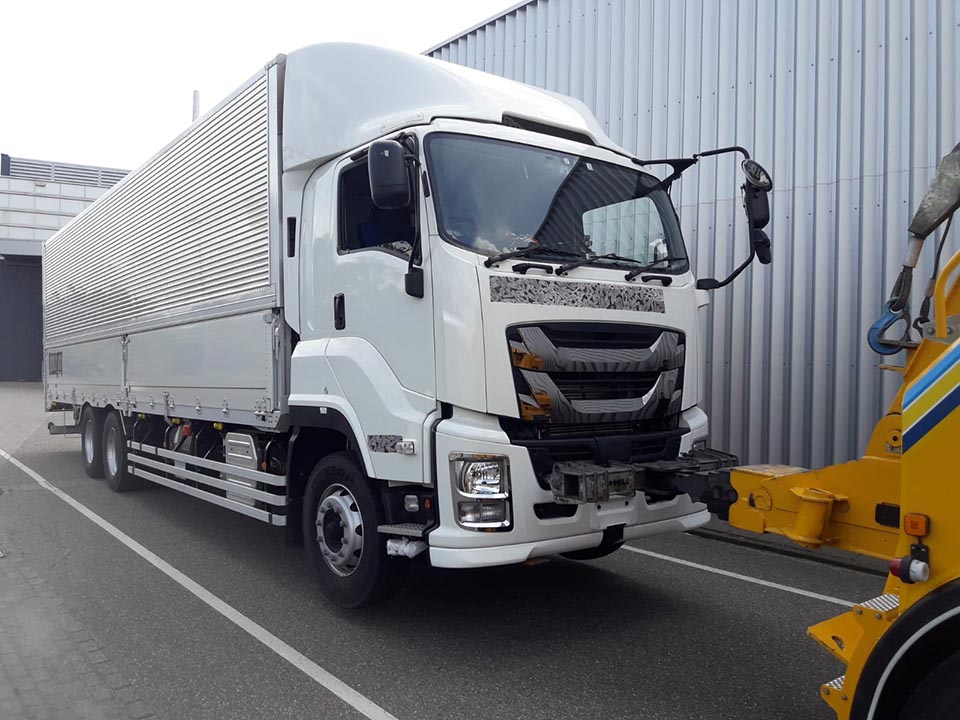 Throughout Europe and far beyond, dealers have been appointed to represent the VDZ product.